Greetings from the CEO
Hello, I am Hwang Su-Kyeong, CEO of Astrogen, Inc.
Astrogen is a research-oriented biotech company that develops medications for intractable neurological diseases. Our excellent researchers conduct research for the development of new drugs by forming local and global R&D networks with a mission to "research, develop, and commercialize new drugs that can meet the urgent needs of patients based on our clinical experience and contribute to patients' happiness as a partner beyond treatment."
The phase 2 clinical trial of AST-001, therapeutic drug for autism spectrum disorder, which served to lay the foundation of Astrogen, was conducted in ten university hospitals in Korea, including Samsung Medical Center, and the Clinical Study Report will be submitted after monitoring is completed.
We test and build up our new drug development capabilities by securing excellent new drug candidates including AST-011A for Alzheimer's disease, and AST-029 for Parkinson's disease, and realize open innovation through collaboration with leading local and overseas institutes, research centers, universities and companies.
Astrogen was designated as a "Baby Unicorn" by the Ministry of SMEs and Startups, and selected as an Excellent Corporate R&D Center by the Ministry of Science and ICT.
In addition, we received the Grand Prize at the Daegu Startup Awards hosted by the Daegu Center for Creative Economy Innovation, and the Presidential Citation for the Venture Startup Promotion Merit Award hosted by the Ministry of SMEs and Startups, positioning ourselves as a new drug development company representing the region.
There are many companies in the world with excellent expertise and technologies, but there is few that bring about change and innovation to the world using such capabilities.Astrogen will open up a future of practical change that can improve the quality of life of patients and families by combining our strong will to save people with our best biotechnologies. We encourage your support to our vision of developing our research center to the world class and growing into a global company leading the innovative progress for the treatment of intractable diseases, so contributing to mankind.

Thank you.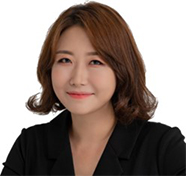 Astrogen Inc. CEO Hwang Su-kyeong